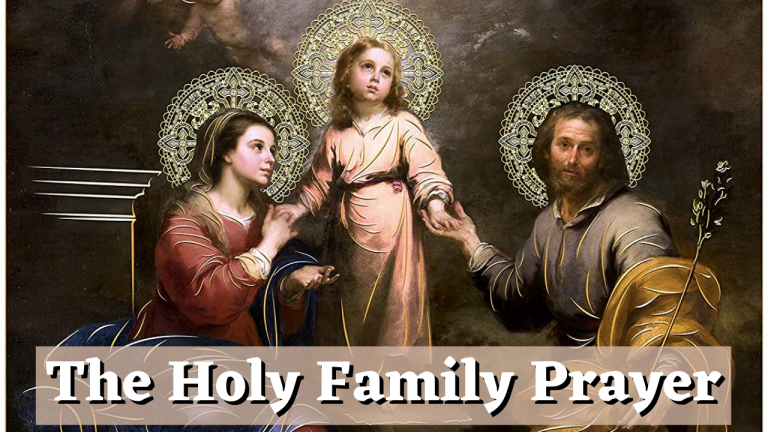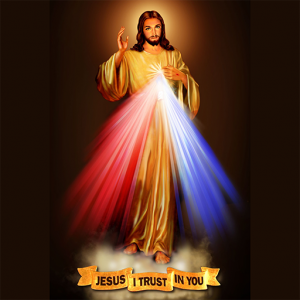 The Chaplet of Divine Mercy is prayed daily at 3:00pm in our Chapel.  If you are not able to attend in person, you are welcome to join us in prayer online using the screen to your left.
Regular Weekend Mass Schedule
A Word From Our Pastor...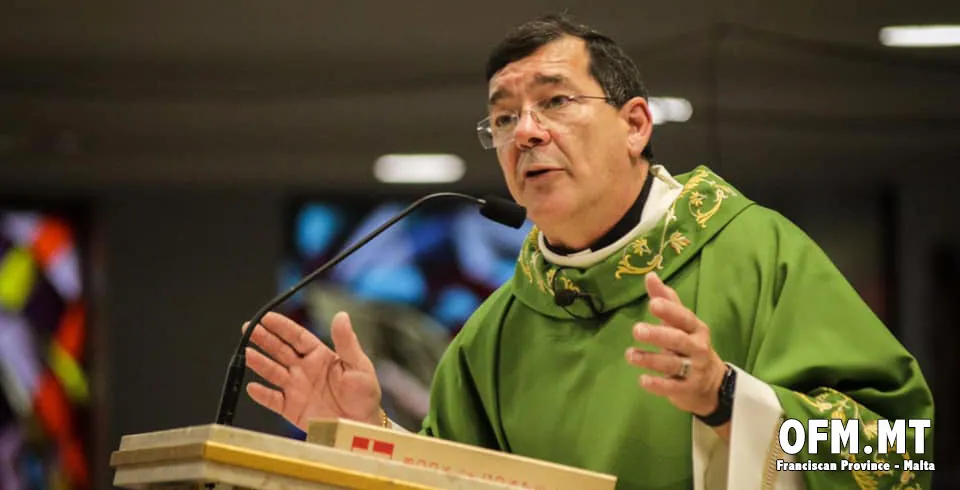 Reflection On Fifth Sunday, Ordinary Time - Cycle A
The Light Of Christ
Maybe you've heard the popular children's religious song 'This Little Light of Mine.' It's a very cute song, it you haven't heard it, you should listen to it. It has corresponding actions that the kids do as they sing, very nice in a children's choir. I'm going to be a little nit-picky here though: the light in that song is not the light that Jesus is talking about in the Gospel today. Jesus Christ is THE light. He alone. There is no light other than him. We can only be "lights of the world" if we are in Christ Jesus, if we have a deep personal relationship with him. He is the one, true light of the world. This means that it is not my light I share, but the light of Christ that I need to share as a Christian. This brings us to that word that the Church uses all the time: Evangelization! It is our spreading the Gospel of Christ, spreading the light of Christ to the entire world, to all those we know. We are not preaching ourselves, our own light, but by necessity, as Christians, the light of Christ. And each of us are necessary to spread this light! In work, at school, at the store, at home with family, everywhere we are tasked with sharing Christ's light. It cannot just be in Church that we think about Jesus, about God, it needs to be in our daily lives, outside of Church as well! Let us follow Christ, the Light of the World, who will teach us how to be true missionary disciples in our own time.
FIRST COMMUNION DATES - 2023
San Marco School  – Saturday, April 29th, 2023 at 2:00pm
St. Angela Merici School – Saturday, April 29th, 2023 at 11:00am
St. Peter's School – Saturday, April 29th, 2023 at 2:00pm
St. Clement School – Saturday, April 29th, 2023 at 11:00am
Public, Private and Other Catholic Schools – Saturday, April 29th, 2023 at 2:00pm
FIRST RECONCILIATION / PENANCE SERVICE
All families will be notified of such date once confirmed.
CONFIRMATION DATES - 2023
Confirmation Date St. Clement School – Tuesday, June 6th, 2023 at 7:00pm
St. Clement Rehearsal: Monday, June 5th, 2023 at 7:00pm (Confirmandi and Sponsor only)
Confirmation Date San Marco School together with Public, Private and Other Catholic Schools – Thursday, June 8th, 2023 at 7:00pm
San Marco and Public, Private and Other Catholic Schools Rehearsal:  Wednesday, June 7th, 2023 at 7:00pm (Confirmandi and Sponsor only)
Confirmtion Date St. Peter's School – Tuesday, June 13th, 2023 at 7:00pm
St. Peter's School Rehearsal: Monday, June 12th, 2023 at 7:00pm (Confirmandi and Sponsor only)
Confirmation Date St. Angela Merici School – Thursday, June 15th, 2023 at 7:00pm 
St. Angela Merici School Rehearsal: Wednesday, June 14th, 2023 at 7:00pm (Confirmandi and Sponsor only)