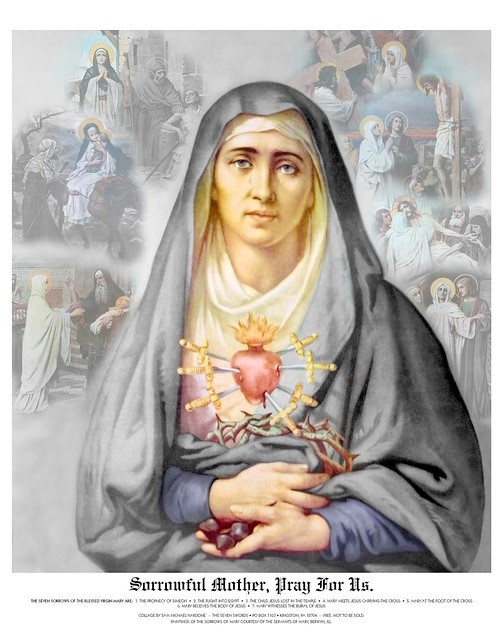 Recitation of Divine Mercy Chaplet – Daily at 3:00pm
Regular Weekend Mass Schedule Resumes Weekend of September 10 & 11
All Masses listed will be live streamed on website.  
Parish office hours:   Monday to Friday from 9am-7pm.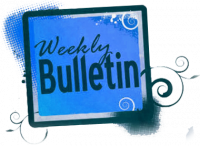 Don't Forget To View Our Weekly Bulletin!
Our parish bulletin contains information on weekly mass times, any events taking place at St. Peter's church and within our community that may be of interest to you!  Simply click on the word BULLETIN in this section and you will be redirected to our parish bulletin.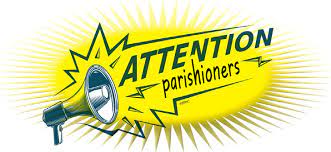 2023 COMMUNION & CONFIRMATION
Registrations forms for both Sacraments of First Communion and Confirmation have been given to your child through their school.
REGISTRATION DUE DATE:  OCTOBER 7, 2022
For those students not attending any of our local schools, you are asked to visit our parish website (www.stpeterswoodbridge.com) to obtain a registration form. 
A letter will be given to your child through their school advising of such dates.  Be sure to search your child's backpack for any letters!  For those individuals not attending any of our local schools, you are welcome to contact the parish office 905-851-3600 any time during the third week of school.  As a reminder, ONLY registered and practicing members of our parish may receive their Sacraments at St. Peter's church.  Students attending one of our local schools who do not live within the boundaries of St. Peter's parish MUST receive special permission in writing from their home parish (Catholic church closest to home) if they wish to receive these Sacraments at St. Peter's church.  A permission letter must be provided on registration night (dates to be advised).
(Church Boundaries: North of Rutherford Road, East of the Humber River/Kipling Avenue, South of Steeles Avenue, West of Highway 50)
In addition, a copy of your child's Baptismal certificate will be required on registration nights.  If your child was baptized at St. Peter's Church, we will not require a copy.
Attention:  Future Sponsors for the Sacrament of Confirmation will be required to provide the parish office with a copy of their UPDATED Baptismal certificate.  This may be obtained by contacting the church he/she was baptized at.  Please be sure to use the word "Updated" when requesting this certificate.
A Word From Our Pastor...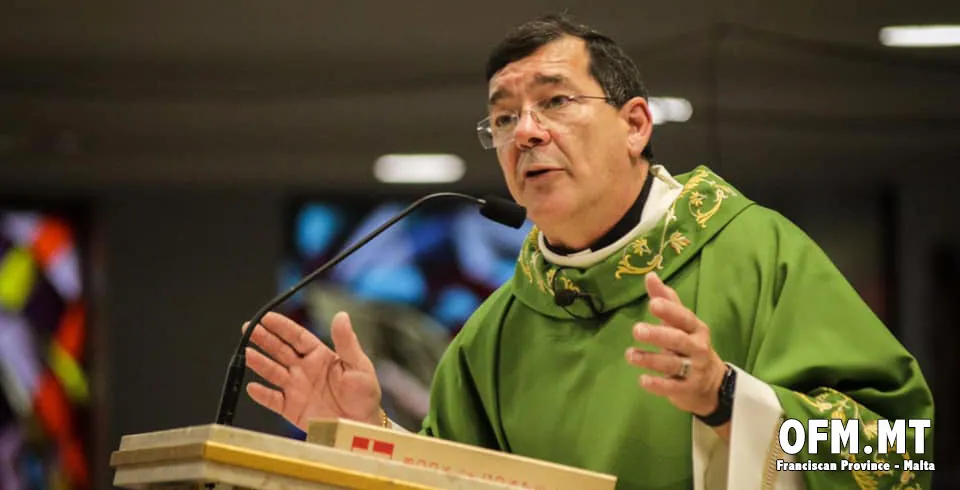 It is with great pleasure that we welcome our new pastor, Fr Charles Michael Grech, ofm.
Fr. Charles was pastor of St. Jane Francis parish and has begun his new ministry here as pastor of St. Peters on September 5, 2022.
Joining Fr. Charles here at St Peter's will be Fr. Peter Furgiuele, ofm, who will serve as associate pastor.  We extend our warmest welcome to both of our brother Franciscans to our parish family and pray that the Lord may continue to bless us and protect us under the spiritual protection of St. Peter and St Francis.
Peace and all good!
Parish Announcements and Events...
We are currently seeking volunteers to teach the Sacraments of First Holy Communion and Confirmation. For further information, please contact the parish office at 905-851-3600.
RITE OF CHRISTIAN INITIATION FOR ADULTS (RCIA)
Are You Someone Or Do You Know Someone Who…? • Has expressed an interest in becoming Catholic? • Has a child over the age of sixteen who has not been baptized? • Was baptized Catholic as a child, but has not celebrated the Sacraments of Confirmation and Eucharist? We offer an opportunity to come together in a small group to learn more about our faith. Sessions focus on the teachings and experience of Church and prepare individuals to celebrate the Sacraments of Baptism, Confirmation and Eucharist during the Easter season. Please contact the parish office at 905-851-3600 for further information and registration.