Recitation of Divine Mercy Chaplet – Daily at 3:00pm
Regular Weekend Mass Schedule
All Masses listed will be live streamed on website.  
Parish office hours: 
Monday to Friday from 9am-7pm. 
SUMMER MASS SCHEDULE
July 2 to September 4, 2022
Saturday:  5pm – English
Sunday: 9:00am – Italian  and 11:00am – English
Please Note:  The 7:30am Italian Mass will not take place throughout the duration of the summer schedule.
The parish office will be open during the following times throughout the summer months:
Mondays to Thursdays – 9:00am to 7:00pm
Fridays -9:00am to 2:00pm
Saturdays & Sundays – Closed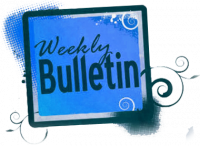 Don't Forget To View Our Weekly Bulletin!
Our parish bulletin contains information on weekly mass times, any events taking place at St. Peter's church and within our community that may be of interest to you!  Simply click on the word BULLETIN in this section and you will be redirected to our parish bulletin.
ANNUAL MASS for the FAITHFUL DEPARTED
Wednesday August 17, 2022 at 7:00pm
Catholic Cemeteries & Funeral Services – Archdiocese of Toronto invites all families within the Archdiocese of Toronto to participate in the Annual Mass for the Faithful Departed.
CEMETERY / CELEBRANT
In the event of rain, Masses will be held in:
Our Lady of Fatima Mausoleum at Assumption Cemetery
Holy Family Mausoleum at Holy Cross Cemetery
Anthony's Mausoleum at Queen of Heaven Cemetery
Our Lady of the Assumption Mausoleum at Resurrection Cemetery
Christ the King Cemetery will celebrate Mass in the Reception Centre at the cemetery office
Mount Hope Cemetery will celebrate Mass at St. Monica's Parish, 44 Broadway Ave. Toronto
Mary's Cemetery will celebrate Mass at St. Mary's Parish, 65 Amelia Street in Barrie.
A Word From Our Pastor...
Welcome to the official web site of Saint Peter's Roman Catholic Church, located in Woodbridge, Ontario, in the Archdiocese of Toronto guided under the spiritual direction of the Franciscan Friars from the Immaculate Conception Province, NY, USA.
Your Humble Brother In Christ,

Father Michael Corcione, ofm Pastor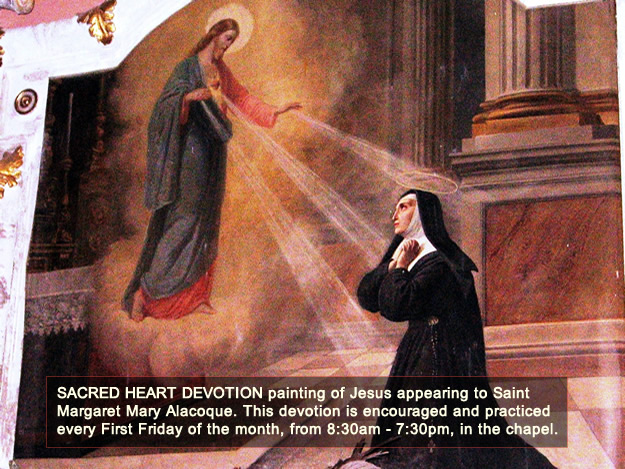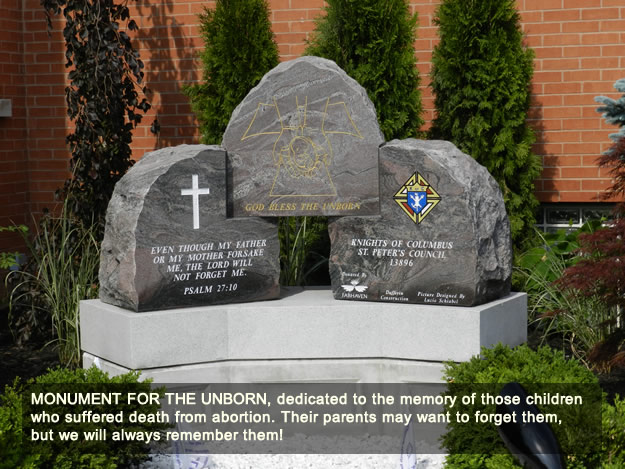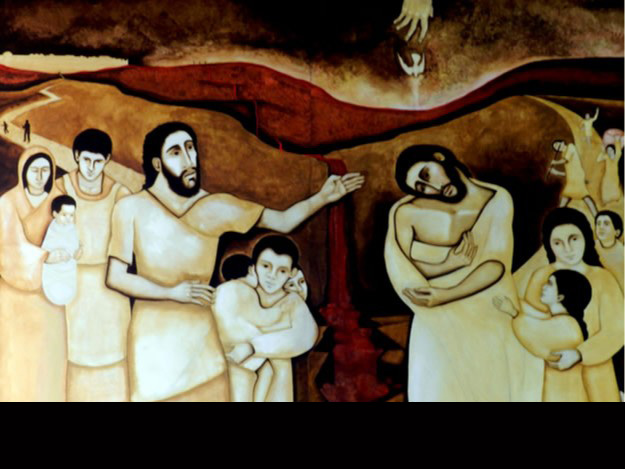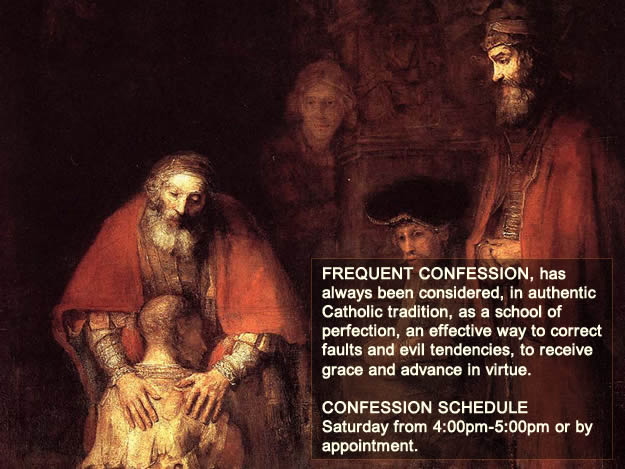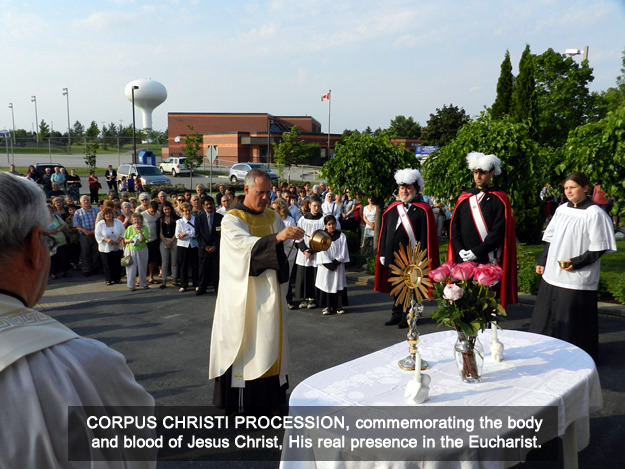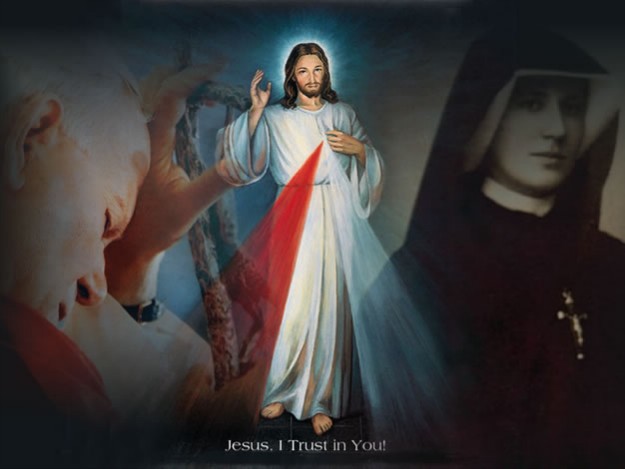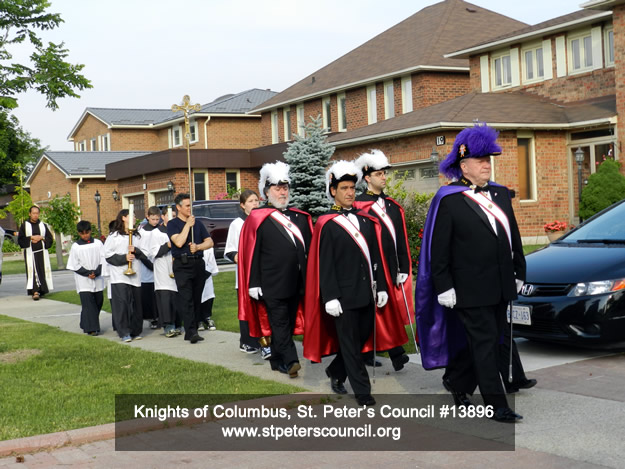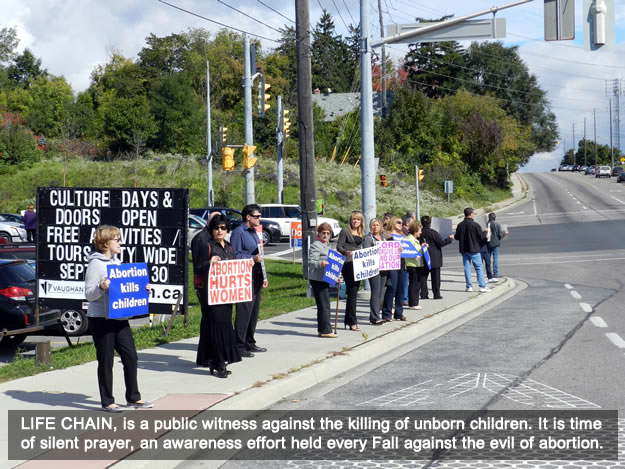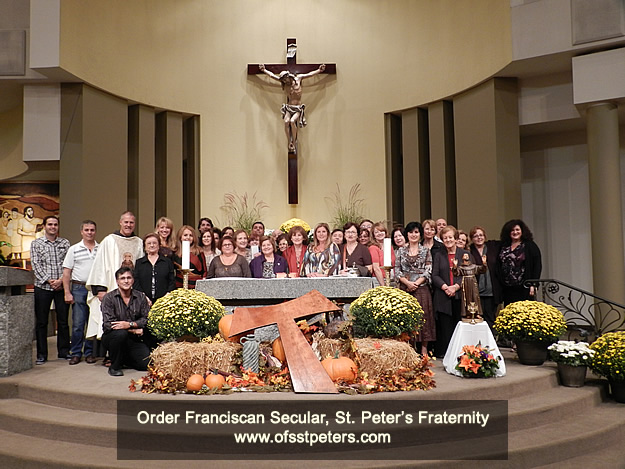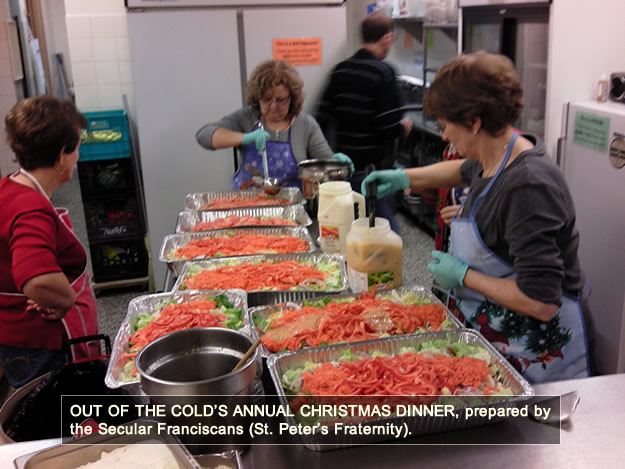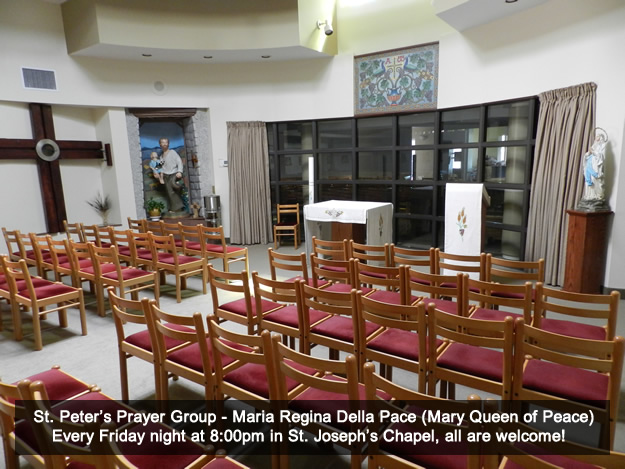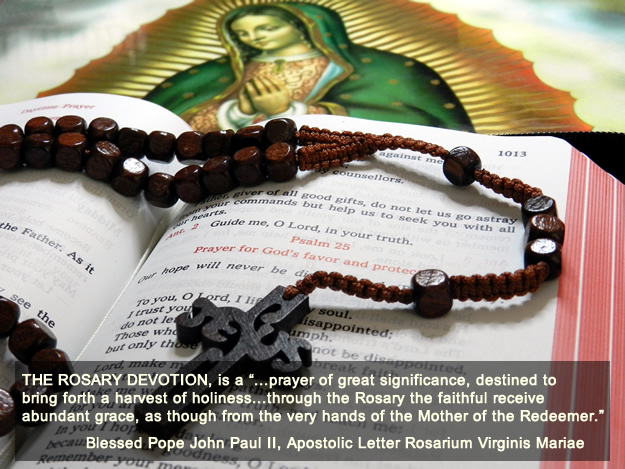 Our faith community here at St. Peter's parish is alive and vibrant, eager to not only embrace the Gospel of Jesus Christ, but to live it and share it with others. My desire and my hope is that this web site and the information contained here, may better serve your needs and to bring you just a little closer together with all of us.
At this site, you will find information about Catholic spirituality, our social outreach, Christian formation, our devotions, our missionary efforts, the liturgy, schedules and more, all included to help new and current members to grow in the knowledge and understanding of the Catholic faith and our parish community.
I pray that all of us, wherever we may find ourselves at this moment, may be open to the boundless blessings that God our Father has in store for all "those who love Him". In the name of all of us here at Saint Peter's parish, be at peace with God.
Parish Announcements and Events...
FEAST OF SAINTS PETER and PAUL, APOSTLES
A Triduum will take place each night in Church.
Monday June 27, 2022 at 7:30pm
Tuesday June 28, 2022 at 7:30pm
Wednesday June 29, 2022 at 7:30pm
Calling All Young Artists (ages 7-12)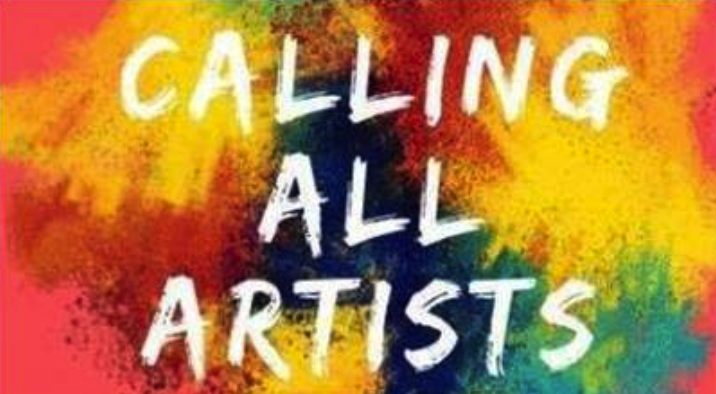 St. Peter's parish will have children participate in painting a mural in honour of the Feast of our patron, St. Peter and displayed for the remainder of the Triduum.  This activity will take place on 
TUESDAY JUNE 28, 2022 at 6:00pm in the parish hall.
 If interested, please contact the parish office to have your child's name registered for this event.
ST. PETER'S CHURCH "FRANCIS CAMP"
Enroll for our summer "Francis Camp" at St. Peter's parish!  We will be hosting camp for kids entering 2nd – 7th grades (7yrs-12yrs) for 3 fun-filled weeks each in July 2022!
REGISTRATIONS COMMENCE MONDAY, MAY 2ND! REGISTRATION FORMS WILL BE MADE AVAILABLE AT THAT TIME.
First Week: July 11 – July 15
Second Week: July 18 – July 22
Third Week: July 25 – July 29
Camp Hours: 9am – 4pm
Before-care begins 8am each day
After-care runs until 5pm each day
Age-related games & crafts
Field trips and guest presenters
End-of-week field day and party
Adult supervisors and high school volunteers to provide a safe environment.
Morning and afternoon snacks will be provided and allergy safety will be maintained at all times. Campers must bring their own lunch.
Deadline for registration is last week of June.
Registration Fee:
Choice of 1 week – $200 per child
Choice of 2 weeks – $400 per child
Choice of 3 weeks – $600 per child
ELPIZO COUNSELLING SERVICES
Elpizo Counselling Services is happy to partner with St. Peter's Church in offering a weekly support AND educational in-person group for those facing anxiety challenges.  This will be facilitated by psychotherapists and offered as a FREE 8-week program where adult participants will explore and discuss topics relating to anxiety in a safe and non-judgmental space.  Participants will receive support and learn practical methods to better manage anxiety symptoms.  
DATE:  Tuesday June 28, 2022 – Tuesday August 16, 2022
TIME:  7:00 – 8:30pm in the parish basement
COST:  No charge
To register:  email office@stpeterswoodbridge.com or call the parish office 905-851-3600.
We welcome people from all ethnic, cultural, and religious backgrounds.
This session has been filled and cannot accept any further registrations.  However, you are MOST WELCOME to contact the parish office and leave your name and phone number to be contacted should a second session be made available to our parishioners!